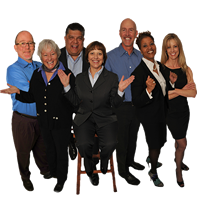 Meet the SVS Consulting Team
We are a diverse group who believe that the development of strong leaders, teams, and organizations is vital to survival and sustainability. We specialize in organizational learning and change through innovative transformational leadership development processes and practices. We are deeply committed to generating individual, team, and organizational transformations that culminate in extraordinary results. Our values based developmental approach centers on:
Helping individuals develop extraordinary leadership capacities and skills.
Assisting teams meet their shared goals and expand their leadership effectiveness.
Collaborating with clients to generate timely and relevant results.
We have extensive backgrounds in varied organizational settings and blend a team that is strong in both transformational leadership theory and its successful application in the workplace.