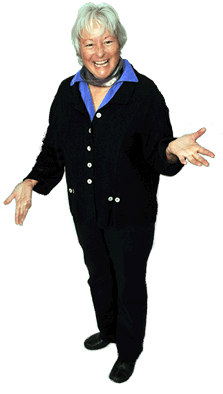 Karen Ann Jaenke, M.Div, Ph.D.
Karen's interdisciplinary doctoral work in consciousness studies at the California Institute of Integral Studies led to doctoral research on the recovery of traditional ways of knowing and being through dreams. Her engagement with the world has been guided by cultivating and validating neglected ways of knowing those rooted in human subjectivity, imagination, dreams, the body and subtle perception -also considered feminine ways of knowing. She is Director of the Ecotherapy Certificate Program and Core Faculty Member in Consciousness and Transformative Studies at John F. Kennedy University. From 2001-2008, she was Core Faculty at the Institute of Imaginal Studies, and served as Dissertation Director. Currently an Executive Editor of ReVision: Journal of Consciousness and Transformation, she has published on the topics of Imaginal Psychology, Shamanism and the Wounded West, and Earth Dreaming. She founded Dreamhut Consulting to offer consulting services for dissertation and thesis writing, hypnotherapy and dreamwork.
Karen also teaches in Saint Mary's College of California Master of Arts in Leadership Program where she is able to meld her expertise and background in leadership, transformative learning and research. The planetary ecological crisis provides the framework for her work and her understanding of the challenges and potentials posed by our time. Impending environmental collapse presents humanity with the prospect of collective upheaval, along with a psycho-spiritual initiation. Karen believes that this initiation will activate the renewal of ways of knowing and being attuned to dreams, the body, the earth and the deep feminine. She advocates respect for the natural mind present in the dreaming self and for the intelligence within the body.