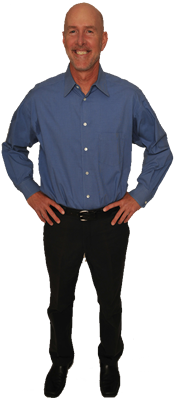 Doug Paxton, MBA, Ph.D.
Doug Paxton is a consultant and facilitator at SVS Consulting Services. With a long-time interest in how human beings grow, learn and change, Doug is a learner, educator, writer, and artist who is passionate about what humanity has to learn from reconnecting to our values and the natural world. Doug attended Yale University's School of Organization and Management for his MBA, and completed his Ph.D. at the California Institute of Integral Studies. His dissertation was entitled, Facilitating Transformation of White Consciousness Among European-American People: A Case Study of Cooperative Inquiry. Doug is currently exploring the questions: Who are we? What is our purpose? How do we heal our personal and collective wounds? Who do we need to be in the future? Who do our organizations and communities need us to be? How do we get there?
Doug is the Co-Director for the Leadership Center at Saint Mary's College of California and currently focuses his teaching in the area of Values, Leadership and Sustainable Organizational Change. He brings to his teaching and facilitation over 25 years of leadership experience in the private, public, and nonprofit sectors. Doug served as the Director of People and Organizational Development at Business for Social Responsibility, Executive Director of Indochinese Housing Development Corporation, Board Chair at GroundSpark and as the founding Program Director of the Presidio World College MBA in Sustainable Management. He is an accredited values executive coach who has worked with hundreds of professionals across many fields. Doug is also a vision quest guide for Rites of Passage, a non-profit organization which does human development work in the natural world.