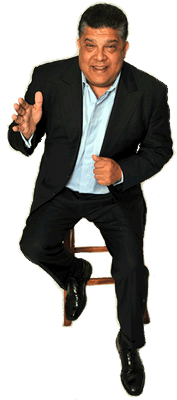 David Peña, M.A. Leadership
David Peña is a consultant and facilitator at SVS Consulting Services. David has a passion for helping individuals and organizations to identify, leverage and align their strengths. He is a mentor and advisor; promoting leadership best practices, associate engagement and work/life balance in order to increase business results and happiness.
David earned his M.A. in Leadership from Saint Mary's College. He is also a graduate of the UCLA Management Development for Entrepreneurs Program at The Anderson School of Business. David graduated from California State University, Hayward with a B.S. Business Administration, Marketing emphasis.
David is a successful entrepreneur as owner of an insurance agency for over twenty-seven years. Prior to owning his insurance agency, David held various positions in the grocery business for over fifteen years, from store manager to buyer, successfully managing employees in independently owned grocery stores and large chain stores. David has co-founded large networks including the State Farm National Hispanic Agent's Network and the State Farm Agent's Political Action Network. He was the first State Farm agent in the history of the organization to serve as a member of State Farm California's Diversity and Inclusion Council, serving for over six years. David has served on the board of directors for the Hispanic Chamber of Commerce. He currently serves as an advisor to the Latino Institute for Corporate Inclusion's research group. David has served as the chair of the award winning mentoring program, "The Puente Project" at Chabot Community College in Hayward for the past twenty years, helping refine and improve the mentoring program, mentoring individual students, and training mentors to deliver quality guidance to mentees and lead by example to help these students stay on track to transfer to four year colleges and universities.