SVS Consulting Services
SVS Consulting Services specializes in talent development, organizational effectiveness, and leadership change. We cultivate innovation and adaptability as we generate extraordinary results in:
Employee Peak Performance
Employee Engagement
Effectiveness
Productivity
We need leadership that can quickly adapt and act in a complex and ever-changing world.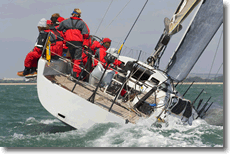 We believe that talent growth will help your organization quickly adapt and respond to today's ever-changing world. We also believe that organizations need to grow and change in order to be effective and productive in today's marketplace.
Can you identify the changes your organization needs to make to thrive in today's competitive and rapidly changing marketplace?
Are you able to close the gap between what your organization needs to succeed and what your work force is able to do?
Is your organization successfully harvesting and promoting talent growth?
Is your organization resistant to change? Do you know how to overcome that resistance?
If your answer is "no" to any of these questions,
WE CAN HELP YOU.
Contact us via email or call us at 707.738.9539 for a free consultation.